02. Record Past Daimoku
Record your past Daimoku Screen
I heard a review that when starting using this app, he wants to record his past Daimoku from the start of this year. Or others said he want to save Daimoku later on, because he could not use this app on some important meeting. In these cases, you can record your Daiomku later on.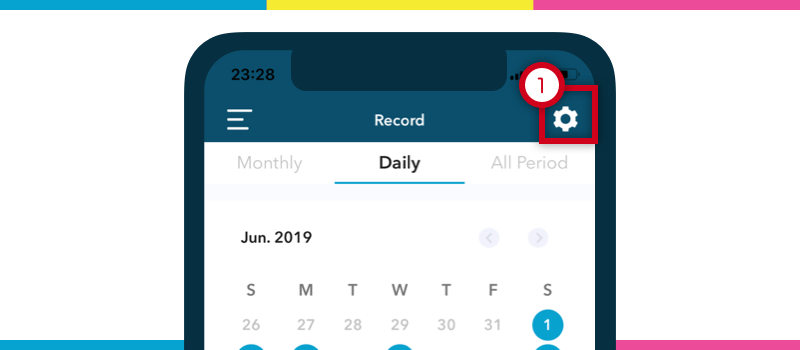 Tap "Setting" icon on record view.
Then, you can save your past Daimoku. And this function has 2 method to record past Daimoku which are "individual record" and "bulk record".
Individual record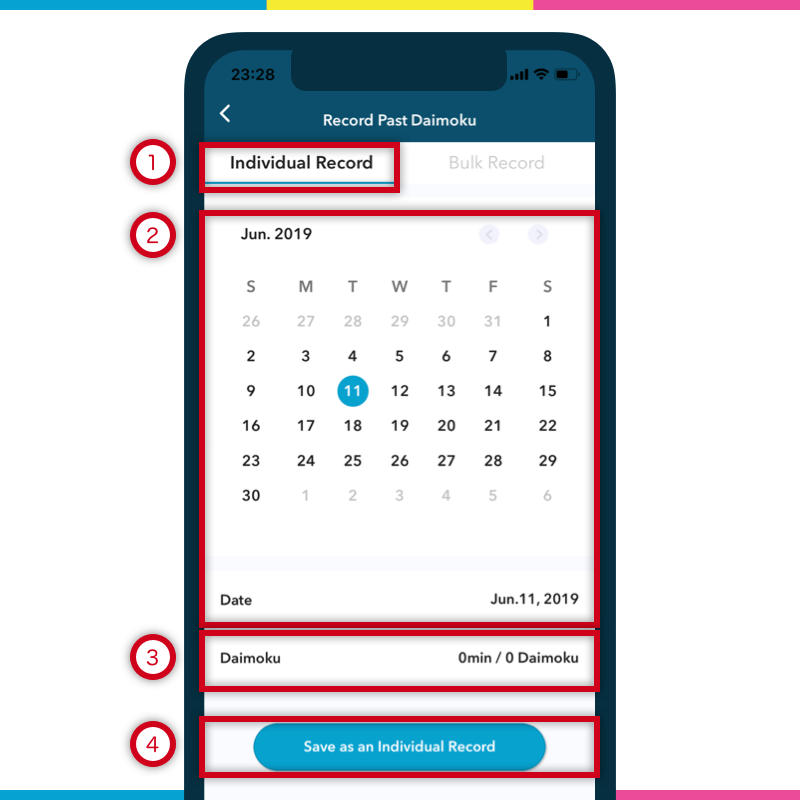 1: Select "Individual" tab.
2: Select a date by calendar or date bar.
3: Select past Daimoku time.
4: Tap "Save as an Individual Record".
It is okay to make mistakes. All Daimoku record is editable anytime.
Bulk record
For example, you are challenging forward some targets from the start of this year, and started using this app on the half way of this year. It takes time if you record past Daimoku one by one. In this case, you can select bulk record method.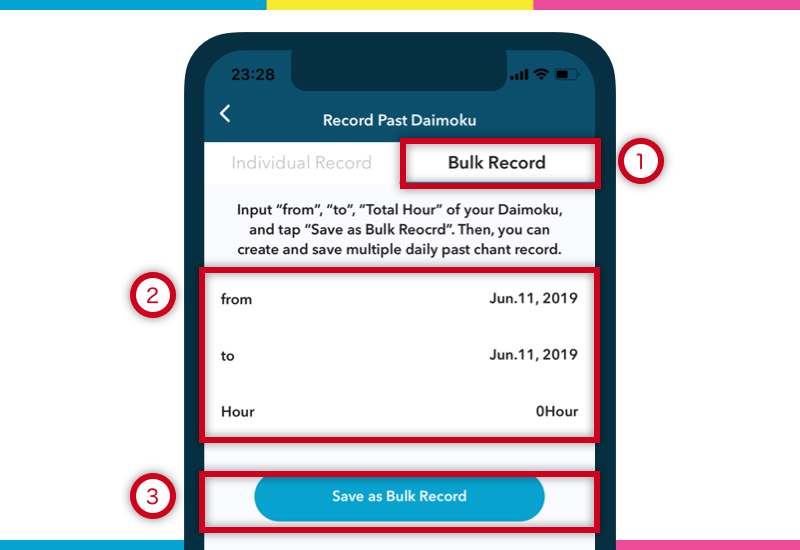 1: Select "Bulk" tab.
2: Select "From", "To", and "Total Hour".
By selecting from, to, and total hour, app will automatically-equally-proportionately divide your past Daiomku into daily, and save your multiple Daimoku records.
The timing of starting this app are different for each user, so I implemented this function. Of course, these records which you saved by bulk function, are editable.
Even if you have many past Daimoku, you can choose record one by one if you want to record very precisely.